Hello, I came across this great campaign for teens. It is a supportive community on the web, and on Facebook, where teens who want to live a life free of drugs and Alcohol can connect with each other. They share posts and videos of their "unwasted weekends", I love that, unwasted weekends!! I wish something like this was around when I was younger, it may have had a good influence on me. Growing up in my hometown was all about getting wasted on the weekends. IMO everyone should learn to live above the influence because from my own personal experiences, Above is so much better than Under. Please share this with any teens you know.
Thanks for visiting,
Janet :)
About Above The Influence: "This campaign is inspired by what teens have told us about their lives, and how they deal with the influences that shape their decisions. Every teen's life is filled with pressure, some of it good, some of it bad. Our goal is to help teens stand up to negative pressures, or influences. The more aware you are of the influences around you, the better prepared you will be to face them, including the pressure to use drugs, pills, and alcohol. We're not telling you how to live your life, but we are giving you another perspective and the latest facts. You need to make your own smart decisions. We want teens to live Above the Influence."
LIVE ABOVE THE INFLUENCE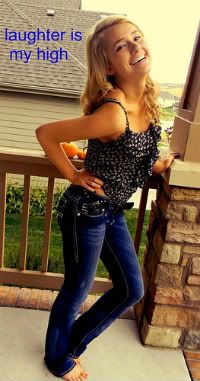 Hey, we are not kids anymore, right?
There won't always be someone
helping us learn what's right or what's wrong.
We are all trying to figure it out,
using whatever we've learned along the way.
More and more, it's up to us.
Trouble is, wherever we're hanging out,
you can be sure influence will show up too.
"Try one," "This is so cool!" "C'mon, it's no big deal..."
In a matter of seconds, you could make a decision
that will affect the rest of your life.
Easy? No way. You won't always get it right.
But here's the thing—it's your call. Your life.
Your chance to define yourself.
To stand up for who you are,
instead of letting others define you.
Every single day, we need to think about how we're going to live.
Above the influence? Or, under the influence?
I am Above the Influence. How about you?
http://www.abovetheinfluence.com/